What Goes on Behind the Camera
The students at Lake Shore have numerous amount of talents that are brought openly to the public eye whether that be basketball, artistic ability, soccer, the list can go on. On the other hand, there are secret talents that float around the halls: media productions. 
Media productions is a class at Lake Shore, taught by Tamela Blaszkowski. The team films and edits all of Lake Shore Public Schools videos that are presented in front of the district. 
Behind the camera, students Jadyn Petty, Henry Kozak, and Nick Henderson are all seniors participating in the media II program. These students volunteered their free time to film and edit videos documenting events such as the annual district tree lighting, the district-wide mascot debate, and our everyday Shorian announcements.  
Petty explained how Covid-19 affected the media productions crew by saying, "Covid affected us in a lot of different ways, but I would say the hardest is not being in that environment anymore. Being around people with the same hobby or passion, all doing something we enjoy and sharing that together, is what makes the school day fun." 
Last year, students entered a video competition known as "Courageous Persuaders." Students make a short video to educate their younger peers about drinking and driving, or texting and driving. Jadyn Petty's video "You Don't Get This" won the top 60 in the country amongst thousands of other videos. Petty's video showed the reality of a teenager's mind believing they can drive under the influence. 
Petty explained, "I was honestly surprised. It was my first year entering one of my videos into a competition and just expected to learn the ropes. I was super excited and proud to find out it was more than that. I couldn't have done it as a first-year student without a teacher like Mrs. B." 
These students are always going above and beyond to give Lake Shore amazing videos. Students are excited to see the rest of the projects coming out of the studio this year. You can check out their work on the Lake Shore Media Productions YouTube channel, LSHS Video Productions 
About the Writer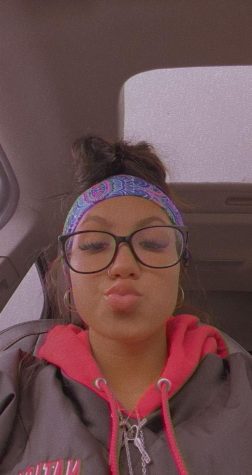 Adriana Kidd
My name is Adriana Kidd, and I am a senior at Lake Shore. In my free time, I like to hangout with my friends, paint, and go on adventures around the world....