Lake Shore Drama Club: Interviewing the Wicked Witch of The West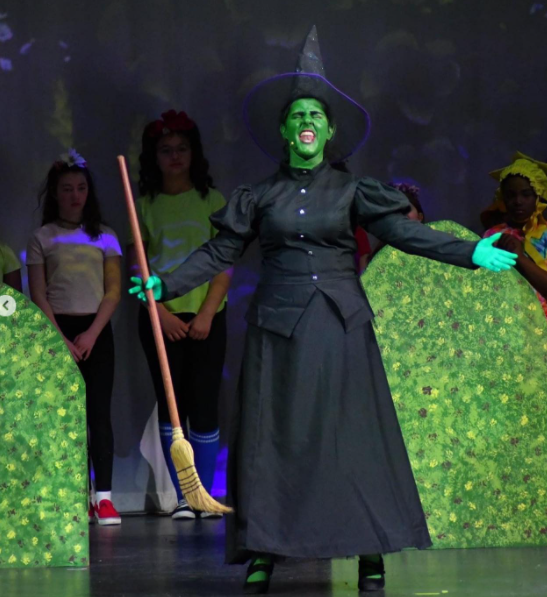 Lauren Maciejewski, a Freshman, has made some pretty big strides in her first year here at Lake Shore. With her love and passion for musical theater, Maciejewski made the outstanding achievement in getting the role of the Wicked Witch of the West in the Lake Shore Drama Club's upcoming production of The Wizard of Oz. 
Maciejewski said she was initially drawn to the role of the Wicked Witch because it was such a different and iconic role. 
She explained, "The uniqueness of this role was another part of it because she has such a shrilling voice, making it intriguing to have this role. You just get to let go with this character."
She then admitted she was unsure of what she wanted to try out for in the first place, revealing she didn't even audition for the part. After hearing she got the part, she wasn't expecting to get the part of the Wicked Witch.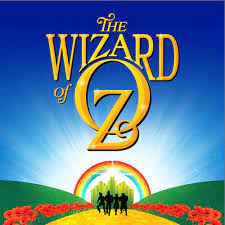 She said, "Honestly, what was going through my mind was I really got the Wicked Witch, I kind of chuckled to myself and I was just thinking about what made the directors think I was fit for the role."
Getting a big role in a musical is overall really impressive. However, given Maciejewski is a freshman, the accomplishment is a pretty big milestone in her theatrical career. 
She explains, "Since we are at a high school level, I thought there would be a lot of upperclassmen that were going to audition, but there wasn't. Most of the leads are actually freshmen."
She then went on to state that her expectations were not as big as what she ended up with. Maciejewski was expecting a more minor role, as an Oz woman or a tree, rather than one of the key characters involved in the story. While she was surprised, she still is very proud of herself and grateful she is going to get this incredible experience.
Since Maciejewski got such an important role, it was important to address her passion for theatrical arts. 
She explained, "I really enjoy theater because of the safe environment. The stage is a safe place for people to come out of their shells, their comfort zone. But, theater is also a connection to music in my life, in my family. My grandmother was a huge musical nerd, and her love of them essentially sparked mine."
Maciejewski talked about her past works in other productions. She was in Peter Pan Jr., where she portrayed the lead lost boy, and Jane, daughter of Wendy Darling. After that, she was in You're a Good Man, Charlie Brown, like Peppermint Patty. Finally, Maciejewski took part in the Addams Family musical, put on by her church. There, her role as an ancestor, but for the last scenes of the show, she stepped up for the role of Pugsley. Maciejewski also shared that she participated in a summer program that put on Newsies.
Maciejewski wanted anyone struggling with finding their way in the theatrical world.  
She suggested, "They should just be the best version of themselves and go for it, there is no harm in just trying."
When asked about how she was feeling about her upcoming performance, Maciejewski said she was feeling all the feelings: "You feel everything while you are on that stage and it is always good!"
Maciejewski had one final message for anyone interested in seeing her and the rest of the cast put on what will without a doubt be a show-stopping performance. 
"Our exciting, family-friendly, heartwarming show is April 22-24. There is Friday and Saturday night shows that start at 7 pm, and a Sunday matinee at 2 pm. Tickets are available on kmschoiranddrama.ticketleap.com. This is such a fine show, and I cannot wait to see everyone there!"