Changes Among Shorian Football Team
As the 2020-2021 football season begins, Shorians will be seeing a new head coach on the sideline. Will Puvalowski is taking over as head coach at Lake Shore High School. He will look to make immediate changes to the program to make not just a better team but better teammates as well.
When the 2019-2020 football season came to an end, former head coach, Richard Popp, resigned. With the vacancy, Will Puvalowski took the chance and attempted to take the position. Puvalowski has been coaching football for 18 years, from starting coaching at Lake Shore to going to Berkley for a couple years. After all interviews were conducted, on November 25, Puvalowski was announced head coach.
As head coach he is expected to bring in a new culture to the program like coaches in the past. To start, after every practice he will have a competition to have guys compete in various different ways, they could be from races (sprints, obstacle courses, etc), strength (bench reps, squatting, etc), and then to mind (football questions, staying in a plank the longest, etc). Then at the end of the week he will give the winner the Shorian Belt. Especially after a disappointing 4-5 season where they missed the playoffs. Puvalowski will look to get them not only into the playoffs but to go as far as possible. Puvalowski stated, "The biggest thing I want to change is to create a culture of competition."
With team chemistry as a must need for schools after previous accidents, like at De La Salle. Puvalowski plans on making chemistry a big focus for the varsity football team. Puvalowski explained, "I think becoming more of a group or family like mentality will help with that."
Although Puvalowski has been an offensive coordinator at Lake Shore since 2018, this 2020-2021 season he will be helping out on all the different aspects of football. As he looks to be helpful to anyone that needs it at any time, Puvalowski assures, "My rule will be more spread out personally. Like, I won't be as focused on just the offense like I was in the past."
With the 2020-2021 season approaching Puvalowski is looking at some role models to shape his ideas all-around. With new coaches coming into the NFL, NCAA, and high school, they bring in newer schemes on how to play. Puvalowski, however, states, "I really enjoy watching guys like Belichick that almost are so good at the job they make it look boring."
Players are also excited to have Puvalowski as their new coach. Junior, Brendan Colley, talks in joy about Puvalowski taking over, "I'm so happy for him, with all that he does for the program he deserves to have this position."
Junior, Aiden Houth explained, "With everything he does for us, from the lineman dinners to the chances he gives us as players, [he] is everything a player wants in a coach."
About the Writer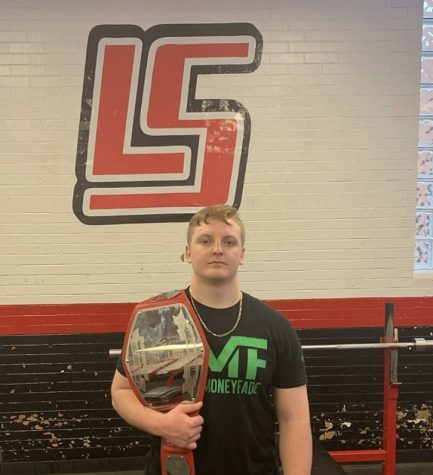 Andrew Munger, Staff Writer
Hi my name is Andrew Munger, and I am a Junior at Lake Shore High School. I am a Varsity football and lacrosse player. For football I play Center and for...