The Impact of Kobe Bryant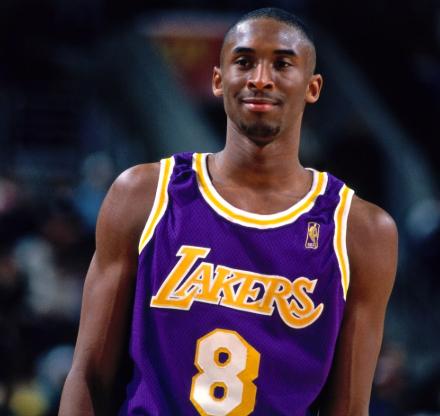 It is very unfortunate to hear about the passing of someone who has been looked up to by plenty  of people around the world. Sometimes it's hard to believe that this person is even gone. The world was in disbelief when the news got out that Kobe Bryant, one of the greatest basketball players of all time, was involved in a fatal helicopter crash that would end the life of the Black Mamba.
The NBA legend and his 13-year old daughter were two of the nine that were involved in the terrible crash. His daughter, Gianna Bryant, was an upcoming basketball player following her father's footsteps, such a shame to hear that her life was taken as well. This hit hard, and everyone was at a loss, and our nation cannot overlook the impact that Bryant had on everyone. 
The impact that Kobe had was incredible. Anytime, when anyone would talk about who was the greatest basketball player, he would always be in that conversation. Who needed to be inducted into the hall of fame, he would be in that conversation. When somebody was shooting a paper ball into the trash can, they would shout "Kobe!" 
News reporters from ESPN, ABC News, Fox News, and more would all touch on the topic of remembering Kobe. There was one reporter in particular, Elle Duncan, who talked about Kobe who loved being a "girl dad." In an old interview, Duncan would ask Bryant if he would have more children in the future. He responded with, "I would have five more girls if I could. I'm a girl dad." From that point on, #girldad would become a worldwide trend. 
The news really affected the athletes around the world, especially those who play basketball and those who have idolized Kobe. Chris Meeks, a senior at Lake Shore High School, was definitely impacted by the death of Kobe because he was a role model for him. Meeks explains, "His legendary resolve and winner's mentality drove me in all facets of life, and his death was the most tragic I've ever experienced."
Some of the young up and coming players like Mikey Williams and Zaire Wade, son of Dwayne Wade, would honor Kobe by changing their jersey number to 24 or 8 for Kobe, they would write his name on their shoes, some would even get a tattoo for The Black Mamba. Some would change their number to 2, which was the jersey number of Gianna Bryant who passed away as well out of respect. A student athlete, Kumi Tamura, who was mentored by Kobe was devastated to hear the news that her mentor passed away. Tamura said, "Over the years, I've gotten to see him. He's always mentored me and advised me."  
The death of Kobe not only affected those who played basketball, this also affected all athletes of other sports. The NFL, NHL, even MLB have all paid their respects to Kobe, his daughter Gianna, and to the rest of those who were all involved in the crash. This was much bigger than just basketball, this is life. The legacy of Kobe Bryant will live on forever through the fans, the Laker nation, throughout the whole NBA, and throughout the whole world. As Bryant said from his farewell speech, "Mamba out." 
Rest In Power, Kobe Bryant.