From Work To Wheels
November 16, 2021
Andrew Sweeney, senior, does a lot more than just work at Taco Bell. Little does the average Shorian know, he has a lot of other interests. 
Sweeney has a strong passion for cars. Whenever he isn't working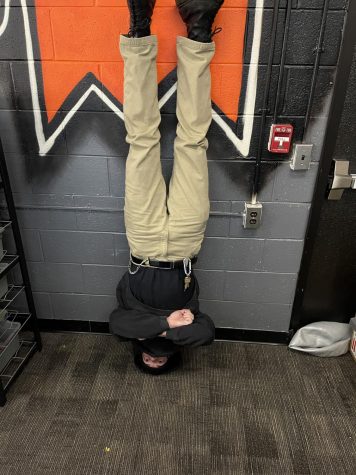 or at school, he might be in his garage working on a motorcycle.
Sweeney said, "I've liked them my whole life and I started seeing videos online of people building them, and I found an affordable frame online and decided to finally start."
Sweeney has big plans. He states, "After I finish this motorcycle, I wanna move onto something bigger. Maybe another motorcycle or possibly a car, but that won't be for a while."
Other than vehicles, Sweeney also has a deep passion for skateboarding. He elaborates, "It's an escape from the stresses of school and work."
Sweeney hasn't been skating all his life; he recently started about 2 years ago. He explained " I started because one of my friends started, and it looked fun."
The only thing in the way of Andrew doing both of these things as much as he wants to is his job at Taco Bell. "It's horrible. I work way too much and I don't have the best coworkers in the world. The pay is good though, which is why I'm still there," He stated.
Sweeney is looking for another job though. "Anything other than Taco Bell with the same or better pay is good. I've been putting in applications and we'll see how that goes."
Shorians might see Sweeney in the hall now and view him in a new, broader light.