Harley Quinn: Birds of Prey
After announcing her breakup with the Joker, Harley Quinn accidentally unleashes open season upon herself in the shape of a clown king-sized target.
Though Quinn is faced with a multitude of people after her, Black Mask, a rich, unstable, and monstrous crime boss appears to have it out for her the most. However, Black Mask also has his eye on another shiny item, a diamond that is enclosed with numbers to unlock a large fortune. Meanwhile, young pickpocketer Cassandra Cain steals this diamond, placing a bounty of her head as large as Quinn's. 
Throughout the movie, Quinn meets with three completely different women, each entailed with their own complicated past. Black Canary, a singer who works at Black Mask's club; the Huntress, a mysterious assassin with her own agenda; and Renee Motoya, a detective in Gotham City, become the only allies Quinn has left. 
The explosive, campy, manic, Harley Quinn: Birds of Prey perfectly projects the chaotic spirit of Harley Quinn. Birds of Prey is not only a female-directed film, but it also has a prominent female casting with the main characters being majorly female. The movie features actors such as Margot Robbie as Harley Quinn, Jurnee Smollett-Bell as Black Canary, Mary Elizabeth Winstead as Huntress, Ewan McGregor as Black Mask, Rosie Perez as Renee Montoya, and Ella Jay Basco as Cassandra Cain. 
Through the soundtrack of the film, the female empowerment of the movie is conveyed. Notable artists that feature on the soundtrack for the film are Doja Cat, Meg Thee Stallion, and Halsey. 
Birds of Prey was extremely easy to enjoy, capturing you into the perfectly lawless plot of the film. As a result of the film being shown through Quinn's perspective, the audience is able to get a peek into the exciting mind of Quinn. Due to this unreliable narrator, the plot should not be taken too seriously by the audience and should be left to simply appreciate it. Most of the plot is purely for laughs, unlike other superhero films. 
Flashy costumes and sets are present in the film, adding into the colorful world of Quinn. Bright colors are even included in the action scenes, with one scene involving Quinn shooting vibrant blue, red, and purple glitter and dust. Not to forget, one of the major action scenes takes place in an eccentric carnival. Each character's costumes complement their personality, with Quinn wearing flamboyant and sparkly costumes and more serious characters like the Huntress wearing all black. 
Overall, Birds of Prey is an amusing film from beginning to end. The film contains the perfect mixture of comedy, action, female empowerment, and an out of the ordinary plot. While the movie should not be taken too seriously, the film was brilliant and attention-grabbing, pulling you into the outlandish story-telling by Quinn. 
Leave a Comment
About the Contributor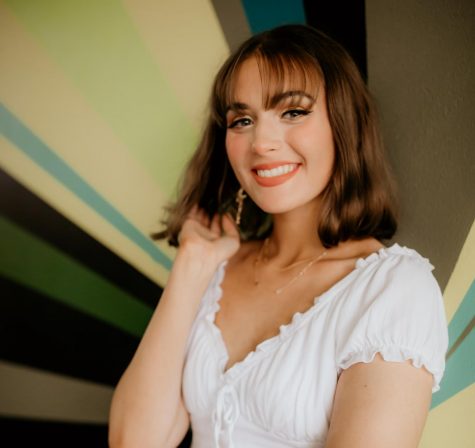 Lindsey Yucha, Senior Editor
I am Lindsey Yucha, a senior at Lake Shore High School and a second-year Early College of Macomb student. I plan to graduate from the Early College of...