This year at Lake Shore High School, there were a lot of amazing costumes in the halls! Here are some of my favorites of the many amazing costumes that were spotted in the LSHS hallways on Halloween 2023.
One of the first costumes I saw was Hunter Wyrwicz's hotdog suit. I rate this costume a 5/10. It is a fun idea, however, it's not very original.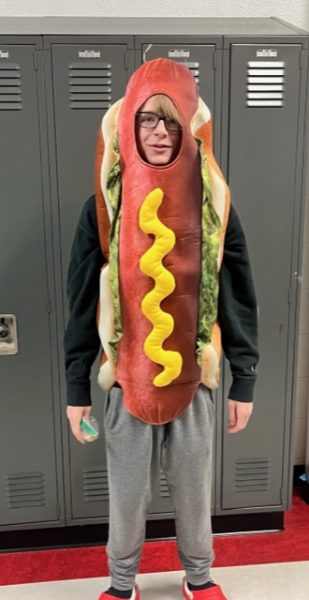 I really like this next costume. It's Dan Mumbrue as himself! I give this an 8/10; Well played Mumbrue!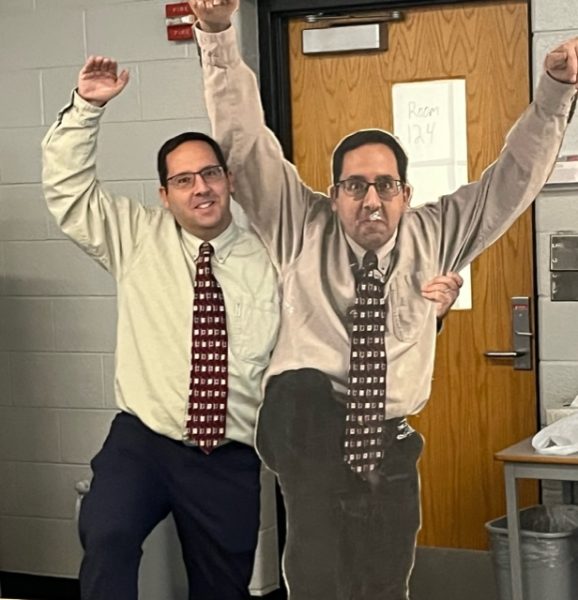 Jacob Trojan came as Alfredo Linguini from Ratatouille. I give this a 6/10; it's a fun and simple, but iconic character to dress up as for Halloween.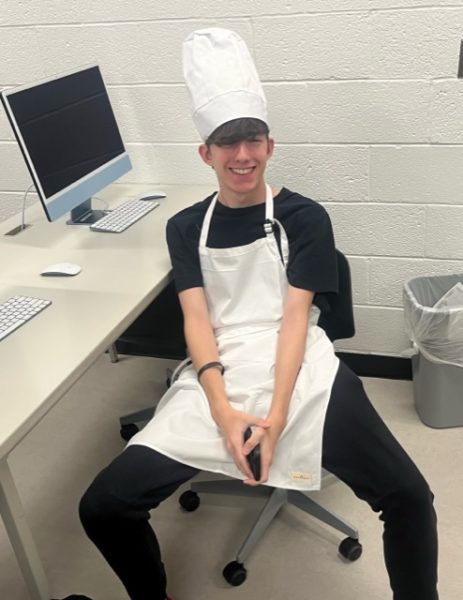 Mariah Swanson came to school as Vincent Van Gogh. I give this an 8/10 it is an out-of-the-box idea and well-executed, especially since Vincent Van Gogh is not that common of a costume so it definitely gets points for that.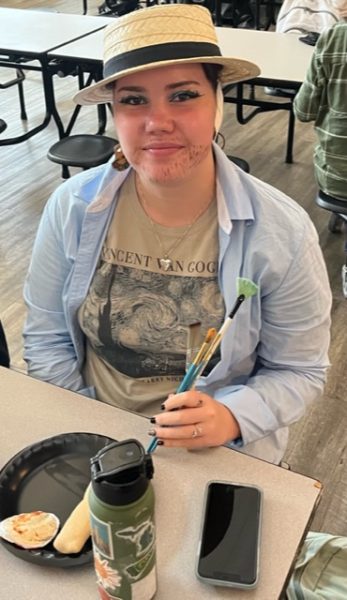 Prince Pitt fittingly dressed up as a prince for Halloween this year. I give this a 7/10. It is a good idea and the outfit was well designed. 

Maisy was an avocado this year. 10/10, easily. How can I rate her any lower when she's the cutest in this whole lineup?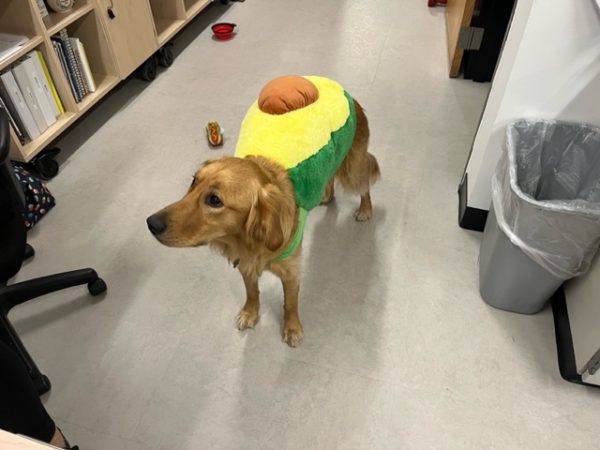 Quintin Cardinale was a sumo wrestler. I give this a 6/10 It is simple, fun, yet very bulky.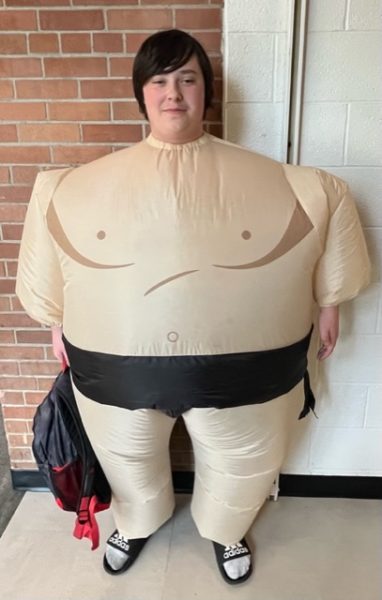 I spotted Steven Likins dressed as Waldo from the famous book series Where's Waldo. I give this a 6/10 it's a smart costume idea, and functional, especially to wear in school. Likins was also a perfect fit for the role of Waldo. 

Leo Louwers came as a popular YouTuber who passed away (Technoblade). I give this a 10/10. It was an amazing, very intricately detailed costume, that obviously needed real craftsmanship to make!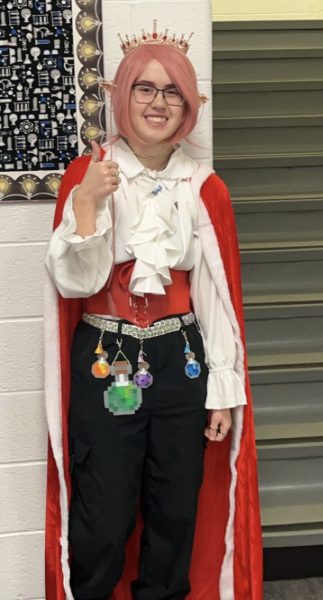 Donavin Nereim dressed up as the Scary Movie antagonist. I give this a 6/10. He pulled it off fine. But since it's kind of just all dark clothes, rather than the cloak he wears in the movies, I had to withhold a few points.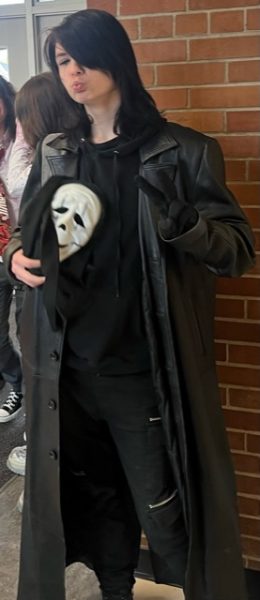 Shane Talbot came to school stylishly wearing traditional Bavarian clothes. I give this a 9/10. It's done well and a good fun costume.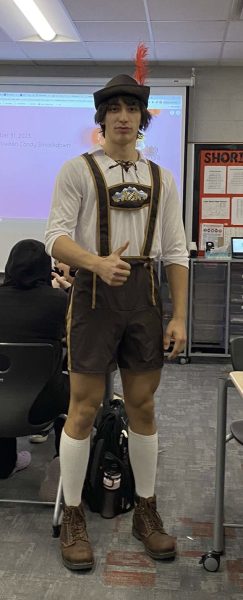 Mr.Cerrasco was…something this year. I give this an 8/10. It is fun, and an original idea that looked good!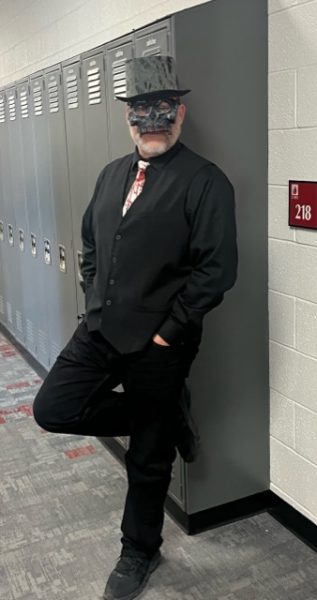 My favorite out of this bunch has to be Leo Louwers as Technoblade. It was a good costume that looked like real effort was put into it.