Girl's Varsity Basketball Shines This Season
Lake Shore High School is filled with lots of diverse students, but sports bring them together. The girls' basketball teams are no exception. The Freshman, Junior Varsity, and Varsity girls' teams are having great seasons. 
Christopher Gwozdz holds both a teacher and coach position here at Lake Shore High School. He teaches Earth Science and Astronomy and coaches the Girls' Varsity Basketball team as well as Girls' Junior Varsity Soccer. Gwozdz mentions, "I enjoy coaching more than teaching. The reason why I am teaching is because of coaching. They are very similar."
The Varsity team played L'anse Creuse Central at home on January 21, 2020. It all started when Sydney VanDerHaegen (22), sophomore, shot a three pointer. The rest of the players followed in pursuit with a few awesome baskets and defense of their own. The starting lineup consisted of Victoria Rusher (13), Sydney VanDerHaegen (22), Ellise Fries (3), Allie Federlein (44), and Rebecca Dick (54). 
Gwozdz, before the game, spoke about his goals for the season, "Well, we're relatively young; there are five sophomores on the team. The big goal everyday is just to get better so we become better basketball players, become a better basketball team and hopefully along the way we can win a couple games here and there, but the number one goal is always just to get better on a day by day basis."
By the end of the first half, Lake Shore was trailing, but not by much. The girl's kept up with good mechanics throughout the whole game. Katie Budnick (5) and Jena Herbon (0), both sophomores, shined throughout. Both of them had key defensive plays which impacted the game heavily. Senior, Federlein (44), came up with a few good rebounds, helping Lake Shore out a lot. 
In the end, the final score was 24-29, L'anse Creuse with the win. But, don't let the low scoring numbers fool you, this game was very action packed and was a great game to watch. Lake Shore's varsity team definitely stands out!
Gwozdz says,"Next season we're going to have to completely change our defensive scheme, so the big thing for us next year is to teach my younger girls how to run a full court man to man defense because that's where our problems are at." 
Next season, you will not want to miss a game from this fantastic team! Come out and support your lady Shorians!
View Comments (1)
About the Contributor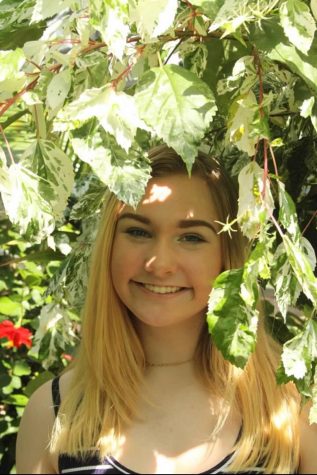 Aly Senish, Staff Writer
My name is Aly Senish, and I am a freshman at Lake Shore High School. I am a softball pitcher and switch hitter for three different teams. I am planning...