Lil Uzi Vert Album Review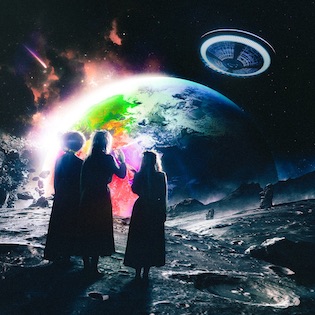 Ever since the release of his 2017 platinum album, Luv Is Rage 2, rap rockstar Lil Uzi Vert has made his mark as an iconic music artist for hip hop and pop culture. His career has skyrocketed ever since. Uzi has been someone who stays in his own lane, having fun making music, and creating their own style, which has made him into the successful artist that he is today. 
The rapper's fan base has been growing ever since, which has led us up to the year of 2020, the year of his anticipated sophomore album Eternal Atake. After being initially announced in 2018, the album would be released on March 6, 2020. The album would constantly be leaked by hackers and some fans just because they couldn't wait to listen to it. Thankfully, the wait is no longer. 
Throughout the album, listeners take a trip into the mind of Uzi. Starting off with the track, "Baby Pluto", we meet one of Uzi's alternate egos within the album. Baby Pluto is someone who expresses his emotion through rapping, Pluto is the more lyrical side of Uzi. As the album went on, we would hear the alter ego Renji, the more R&B and the sensual side of Uzi. Then for the rest of the project, we would get Uzi, the final form of Lil Uzi Vert to end off the album. 
Eternal Atake is an album that expresses why Uzi is in his own world. The album seems like he is in a spaceship, or maybe he is even in another dimension, and it seems as if we are there with him. The sound production, the concepts, and childhood cartoon references are all what make this album great. No wonder why he took off 3 years to put this project together, to make it an experience for everyone to remember. Uzi was gone for a minute, but he has returned to earth with what could be the best album of 2020. 
Rating – 9.5/10 
Personal Favorites – P2, Baby Pluto, Prices, Bust Me, Bigger Than Life, Lo Mein 
What's next for the hip hop community? This year of 2020 has been nothing short of amazing so far. With artists like Mac Miller, Lil Baby, Lil Wayne, Eminem, Royce da 5'9, Denzel Curry and now Lil Uzi Vert, who knows what will happen next! Down below are some of the artists who are expected to release an album this year: 
J Cole – The Fall Off
Kendrick Lamar – TBA
Kid Cudi – Entergalactic 
A$AP Rocky – ALL $MILES 
Isaiah Rashad – The House Is Burning 
Playboi Carti – Whole Lotta Red
Vince Staples – TBA
Joyner Lucas – ADHD 
Drake – TBA 
Childish Gambino – TBA 
Young Thug – PUNK
Cardi B – Tiger Woods  
Migos – Culture III
Frank Ocean – TBA 
SZA – TBA 
Rihanna – TBA 
Bishop Nehru – Nehruvia: My Disregarded Thoughts 
Don Toliver – Heaven Or Hell 
ScHoolboy Q – TBA