All American: New Season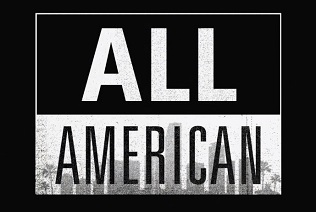 As of right now, everyone is in shelter in place because of Covid-19. What else is there to do other than binge watch Netflix shows? One show that just came out with its second season and was recently put on Netflix is All American. 
All American is a sports drama TV series that is inspired by a true story. It is inspired by American football player Spencer Paysinger. 
Both seasons follow a young high school football player, Spencer James, from South Los Angeles who gets recruited to play for a school in Beverly Hills. 
At the beginning of the first season, Spencer is a football player at South Crenshaw High School and gets offered a scholarship to play at Beverly Hills High School when their head coach, Billy Baker, notices his ability. Spencer takes the scholarship at Beverly and struggles with two having different lives, one being in South Crenshaw and the other being in Beverly Hills. Spencer's mother and brother live in South Crenshaw and goes back there when he does not have school or football at Beverly. 
Spencer also fights with having his best friend, Coop, living in South Crenshaw. Most of the time he is living in Beverly with the Bakers when he is at school or has football. Throughout the season, Spencer tries to figure out how to make these two very different lifestyles go together. He also struggles with his father just leaving him, his brother, and mother. 
The football players at Beverly Hills were not that welcoming and treated Spencer like an outsider at first. Then, they realized that Spencer is a very good football player, and they can use him to win many football games and the state championship. 
Spencer also has to worry about Coop hanging out with gang members, and he does not want anything to happen. Throughout the season, Spencer is able to become friends with his new teammates and does not have to worry about Coop hanging out with the wrong people. At the end of the season, someone unexpectedly comes back to South Crenshaw, Spencer's father. He comes back to get to know Spencer and his brother and tries to make up for the years lost. 
The season ends with Beverly High winning the state championship game against South Crenshaw.
The second season picks right back up were the first season ended. After winning the state championship, Spencer faces many difficult decisions that he has to make during season two. Spencer's father becomes the new head coach at South Crenshaw and asks Spencer to come back and play for him next season. Spencer gives his dad an ultimatum about his father's new player and playing for him. Coop finds her way back through music. Spencer's girlfriend, Layla, struggles to find herself and does not behave like herself. Spencer's father disappears again and they set out to go and find him again. The Baker family suffers with some family drama that they have to overcome and face. 
Spencer tries to spend some more time with his brother and friends around the neighborhood where he grew up. They end up getting confronted by the police because of someone being racist towards them. Something unexpectedly happens to Spencer and questions if he will be the same football player that he was. 
Overall the producers did an excellent job at turning Spencer Paysinger's high school experiences into an amazing TV series. With the both seasons being very relatable and inspiring. The producers do an outstanding job of making the show very relatable with all of the family drama, racism, and gang violence that happens throughout the show. 
In January 2020, it was announced that All American was renewed for a third season. Hopefully, season three picks up right were season two left off.