Nicolas Cage to Play Joe Exotic in New Scripted Series; Plus Fancast
On May 4th, 2020 it was revealed Nicolas Cage will be playing Joe Schreibvogel, a.k.a Joe Exotic, in the new upcoming CBS scripted series centered around the tiger king himself. This new scripted series will be based on the Texas Monthly article "Joe Exotic: A Dark Journey Into the World of a Man Gone Wild," by Leif Reigstad.
Dan Lagana will serve as showrunner, executive producer, and writer. Other executive producers include: Paul Young via Make Good Content, Brian Grazer and Samie Kim Falvey for Imagine, Cage via Saturn Films, Scott Brown and Megan Creydt via Texas Monthly. James Seidman and Natalie Berkus from Imagine will be overseeing the project
Cage is stepping out of his movie stardom on the big screen by stepping onto his first ever regularly led television series. Cage is famously known for his movies such as, Ghost Rider, Face/Off, Next, and his Oscar winning performance in Leaving Las Vegas.
The Tiger King: Murder, Mayham, and Madness released on Netflix March 20th, 2020 and it quickly became an media sensation. According to Nielsen data, the series brought in 34.3 million viewers in its first ten days. The popularity of Tiger King was so overwhelming that an additional talk show episode hosted by Joel McHale was added to the show quickly. The new episode called, "The Tiger King and I" picks up on a Facetime talk show where McHale talks to some of the star's involved in the show and how the fame has affected them.
This is the second series based on Tiger King that is in the works. The other being taken on by Kate McKinnon as she will star as Carole Baskin and serve as an executive producer on the show. The series McKinnon is tackling is reportedly based on the Wondery podcast "Joe Exotic." The podcast focuses on Baskin fighting for the eradication of illegal big-cat zoos while also dealing with her nemesis Joe Exotic. The series isn't attached to any network or streaming service as of right now, so expect a wait for this show to come to light.
With Cage taking on the role as Joe Exotic, I've decided to put together a list of actors that I believe would be willing to join Cage in the tiger kingdom.
John Finlay: Jimmy Tatro
I believe Netflix's American Vandals Jimmy Tatro is a perfect match to play John Finlay. Finlay has been in several movies in small roles such as 22 Jump Street, Grown Ups 2, Stuber, and his most recent movie Bad Education. To make a better case for Tatro's reasoning as to why he should be casted here is that American Vandals showrunner is Dan Lagana who is also showrunning this new series. I very much expect Tatro to land the role.
Travis Maldonado: Jacob Eldordi
I believe Jacob Elordi would be a great fit to play the late Travis Maldonado. Elordi has been nothing but great at the start of his career with his 2 famous projects being Netflix's The Kissing Booth and HBO's hit show Euphoria. Maldonado's story in the Tiger King is one of the most heartbreaking tragedies that the viewers as well as family endured. This would be another great role for Eldordi as he will be able to play a wide variety of emotions that ties into the story's heart.
Carole Baskin: Merritt Wever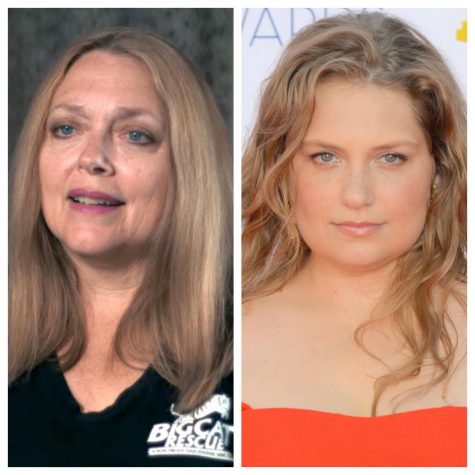 I am not familiar with Merritt Wever's work but I believe she would be a great candidate to portray Carole Baskin. Wever most notable roles include roles in, Signs, Marriage Story, Birdman, and Godless. Wever has won 2 emmys for her role as Zoey Barkow in Nurse Jackie and for her role Mary Agnes McNue in Godless. I believe with her similar looks to Carole Baskin and her well known acting in the television industry. She would be a great match with Cage's Joe Exotic.
John Reinke: Mark Duplass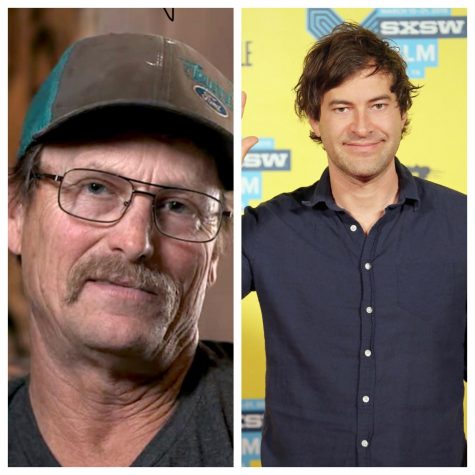 Next up in my casting is Mark Duplass as John Reinke. Duplass has been in movies such as, Zero Dark Thirty, Tammy, Goliath, and The Morning Show. A lot of fans have petitioned for Matthew McConaughey to play Reinke and no doubt he would play the part amazingly but I don't see McConaughey join a CBS show when he has a high profile movie career. I think this would be a great role for Duplass to showcase his acting skills and earn name recognition.
Kelci 'Saff' Saffery: Vicci Martinez
I believe Vicci Martinez would be a good fit to play Kelci Saffery. Martinez's only work is in Netflix's Orange is the Black. This would be a great role for Martinez to be able to develop her acting career as Saff is a very interesting character who caught many audiences eyes. Also Martinez shares a very similar appearance to Saff.
Rick Kirkham: Ed Harris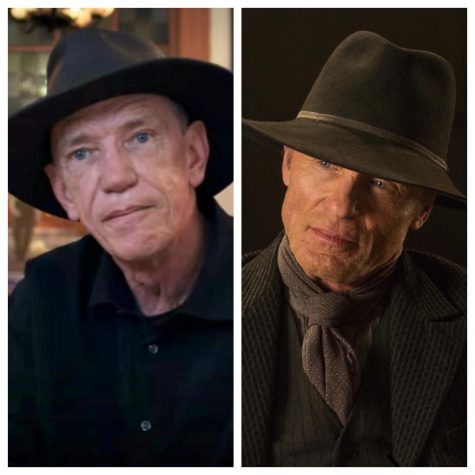 I believe Ed Harris is a perfect candidate to play Rick Kirkham. Harris is known for his notable roles in movies such as, The Truman Show, Apollo 13, and HBO's hit show Westworld. Harris's role in Westworld very much resembles Kirkham as you can see above. Harris is an amazing actor and would be able to play Kirklands essential role to this series without a sweat. Case settled, someone call Harris's agency and get him this role ASAP.
Dillon Passage: Rafael Casal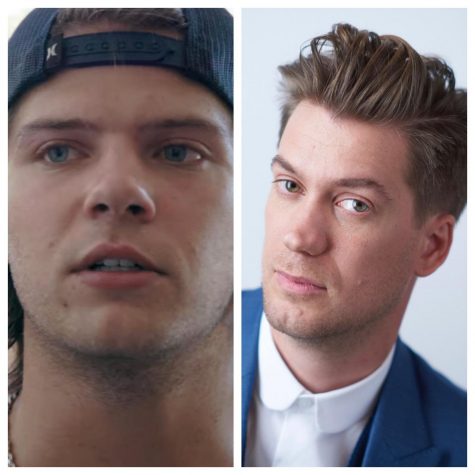 For Dillon Passage, I believe Rafael Casal would be a great actor to portray Joe Exoctics husband. Casal most recently appeared in HBO's Bad Education starring Hugh Jackman. Casal portrays Kyle Contreras who had a love affair with Hugh Jackman's Frank Tassone. The arc of that relationship provides a similarity between Passage and Exotic. After seeing Bad Education Casal proves he can play the main characters love interest while also bringing the amazing acting of a homosexual. Although Passage has shared his voice for Zac Efron, Casal seems to be the best option for the size and budget at hand.
Jeff Lowe: Michael Rooker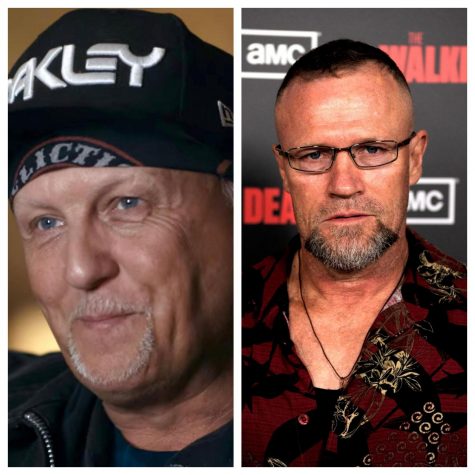 Michael Rooker is an absolute match to Jeff Lowe. Rooker is famously known for his role as Yondu in Marvel's Guardians of the Galaxy Vol 1 and Vol 2. Rooker very much has the same demeanor as Lowe as well as appearance and style. From projects I've seen Rooker in, I know he would bring Lowe to life on the small screen and make it his own.
Doc Bhagavan Antle: Tim Robbins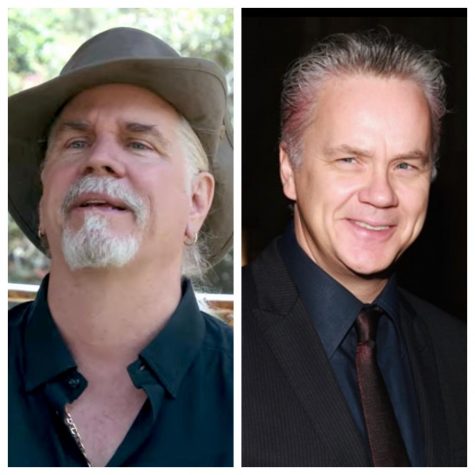 For Doc Bhagavan Antle I believe Tim Robbins would make a great Doc. Robbins most famous piece of work was in The Shawshank Redemption. This would be a great comeback role for Robbins as he very much looks the part. With Robbins having no upcoming projects CBS will be able to get him for not much and this will help boost his career which he's been trying to do.
Erik Cowie: Bill Hader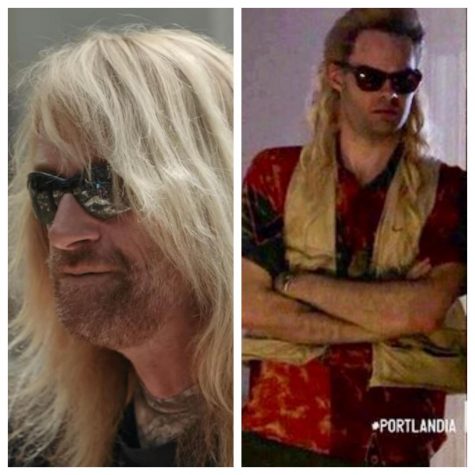 Alright hear me out on this, Bill Hader as Erik Cowie. I believe Hader would destroy this role as Cowie as you can see above he can simply put a wig on and glasses and we have our Cowie. Hader is famously known for his work on Saturday Night Live, Barry, and IT: Chapter 2. On Saturday Night Live Hader would show off his amazing talent at being able to change his voice and if you saw the Califorinans sketches they would from time to time perform you would agree. I think this would be a great role for Hader to have fun with as Cowie is a dark humorous person.