Seniors: Applying for College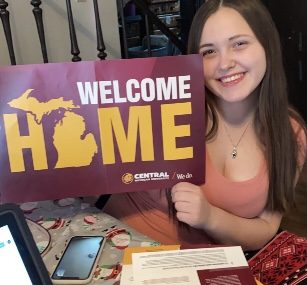 Senior year is filled with excitement.  There are many things that seniors are looking forward to.  This year is filled with planning the next steps in their lives.  Even with the current situation of Covid-19, many seniors are still having to shape their future, regardless of how uncertain it is.
Applying for college isn't an easy process.  It isn't as simple as most people think.  There are different factors that have to be taken into account including the time it takes to apply.  Applying for college is a lengthy process and is very important in regards to seniors and their futures. Lake Shore Senior, Natalie May, says, "The hardest part about applying for college was finding the time to do so and deciding where to apply to."
Although applying for college may be a complex process there are many highlights to it as well.  Getting accepted into college is a highlight for many seniors during this time in their lives.  Although this experience is positive one for some people it can be overwhelming and stressful as well.  The Common App is used by many students to help ease the applying process.  May says, "The process started by starting my common app.  Most stressful thing I had to do."  May plans to attend college and major in nursing where she hopes to one day become a physician's assistant.  
College isn't the only option that seniors here at Lake Shore are deciding on.  Some seniors are opting to do trade school instead.  Lake Shore Senior, Shaun Chevalier decided to do trade school over a traditional university.  Trade schools tend to teach students specific skills for their particular job.  When explaining his reason for trade school, Chevalier says, "I really like to work hands on way more than like at an office."  
Trade school offers experience for students enrolled and will teach them skills they need for their specific job field.  Oftentimes trade schools are typically shorter than the traditional four year university.  Chevalier plans to attend trade school for two to four years where he plans to go for something in the construction industry.  
This school year is an eventful one for seniors.  There are many things for them to look forward to.  Applying for college or trade school can be an overwhelming process which is one that most seniors here at Lake Shore have to face in order to make the transition into the next chapter of their lives.