Getting To Know The HOCO Queen: Mira Helsel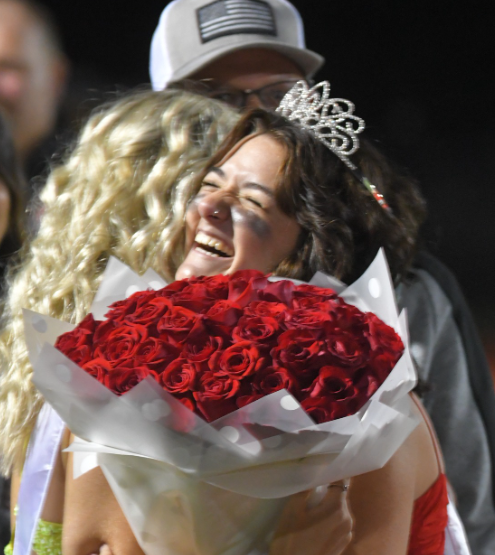 Mira Helsel is a Senior at Lake Shore who won this year's 2022 HOCO queen. But how much do students actually know about their homecoming queen?
Helsel, the girl with the infectious laugh and popularity, gave her the advantage over the competition. Starting in her junior year, Helsel decided to run for the homecoming spot just as a joke, but she ended up winning, inspiring her to run again in her senior year She then won the homecoming queen.  
She explained, "At first I did it as a joke but then people started actually voting for me, so then I got serious about it."
Getting homecoming queen is a pretty big deal, but her friends' and families' reactions were even bigger.
"I posted a picture of me in a wig, and voted for me and they all posted it so I could get more votes… Everyone was happy. Ecstatic. They were in the stands and fell down the bleachers."
Helsel is no stranger to the Lake Shore family, being in the district since Kindergarten.
"I've been at Lake Shore for like 13 years, I think, since Kindergarten. Nothing but love for the schools here." 
Helsel is all over Lake Shore's athletics from being on the softball team for a few years and this year's senior powderpuff team.
"I don't really do a whole lot, but my main hobby is probably softball and I'm also on the powderpuff team…those have been pretty fun for me and my friends."
 Helsel is someone who only brings good energy into the Lake Shore Community and worked very hard on getting the deserving queen spot.