Unique Class Offerings for Shorians
Students travel from their home high school to experience career, interest, or higher education. They may go learn criminal justice at Pankow or cosmetology at Warren Consolidated Woods. Some may take college courses not available at the high school. There are even students getting involved in their preferred career field through internships. Off-campus courses make it possible for students to get an education specifically tailored to them. 
To expand upon the long list of off-campus courses at Lake Shore, there is automotive tech, Butcher, career field experience, criminal justice, culinary arts, cosmetology, C# programming & game design, dual enrollment, early childhood, Early College of Macomb, honors anatomy/ physiology, horticulture science, JAVA programming, as well as PC servicing networking. Taking a look at the official Lake Shore High School course offering list, the courses are not updated as of yet of the off-campus courses. 
While there is greater student involvement in Early College of Macomb, dual enrollment, Macomb Mathematics Science Technology Center, and Career Field Experience, the off-campus courses are often not utilized by students. Julie Weiss, a counselor at Lake Shore High School, commented on whether or not students are taking advantage of the opportunity of off-campus courses, "Butcher (MMSTC), ECM, dual enrollment and Career Field Experience, more kids are doing those. But as far as taking other classes off-campus, I think it can be difficult because of transportation. It really does tend to conflict with your high school schedule here. So that can make it difficult for some kids. I think they really want to."
Yet, many students are uninformed about the opportunity of off-campus courses. Weiss spoke on how the school could do a better job at promoting off-campus courses, "That's a tough one because counselors only get to meet with you guys a few times a year. We tell you a lot of information in that little block of time when we see you. It's hard because you guys are only thinking about what you want to take here mainly, so it is hard to think outside the box. I don't know how we could, maybe take field trips over there or we could put posters. The poster information might not grab you though. More than anything I would like to spend more time with the students talking with them about what they want to do or what they're thinking they might want to do. And that's when these things come up because they're more geared toward careers." 
However, freshman Aly Senish discussed how she believes the school could do better at promoting off-campus courses, she replied, "I feel like they could promote first by talking to the people who are interested. If students have talked about careers they are interested they can talk to them and talk to them about the class offered that relates to the career. The idea of posters is good too, so people could see what is happening." Her comment brings upon the intriguing conversation of the school becoming more involved in careers students are interested in. If there was an option for students to fill out their potential career routes or interests, such as on the scheduling sheet, counselors could have a better understanding of the student therefore can work with students further to take off-campus courses. 
For those interested in taking off-campus courses, Weiss explained the steps necessary to take to be placed into one, "They can sign up before the end of the school year, they have to let us know they want a spot. Then we have Mrs. Lukacsy communicate with the other school districts, she's kind of the liaison between Lake Shore and the other school district to see if those spots are available for our kids and what hours they will be held. They would start by signing the paperwork and letting us know, after that we just have to arrange your schedule around it and talk about transportation and things like that."
However, on the official Lake Shore High School website, the course offerings guide is not up to date. Off-campus courses that were once previously offered and are not available to students anymore still remain on the list. Moreover, there are new off-campus courses not added to the course offerings guide either. As a result of the expired information, those interested in taking an off-campus course should meet with their counselor to discuss their options.
Leave a Comment
About the Contributor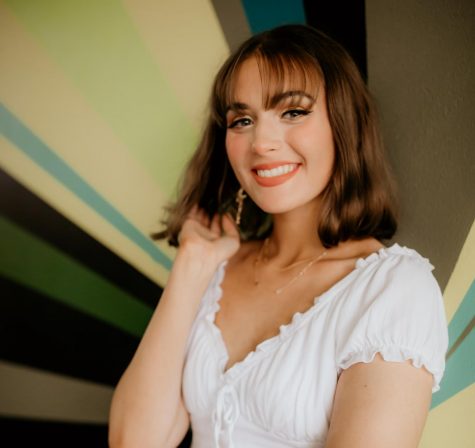 Lindsey Yucha, Senior Editor
I am Lindsey Yucha, a senior at Lake Shore High School and a second-year Early College of Macomb student. I plan to graduate from the Early College of...