Pardner: Warm Smiles and Enthusiastic Waves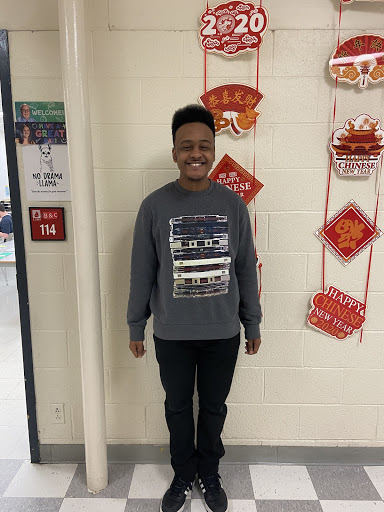 As you walk through the halls of Lake Shore High School, you are greeted with a mass amount of warm, smiling faces. You might run into John Daly standing outside his room greeting any student that passes with a warm smile and a "How are you?" or Chris Gwozdz who is always willing to talk to his students of the past and present, but there is one shining Shorian that you can always count on while walking through the hallways. He is a junior named Jahrez Pardner. Any day of the year, if you pass this student, you are greeted by his warm smile, an enthusiastic wave, and sometimes, if you're lucky, a big hug. 
Homecoming is an amazing time of the year for Lake Shore students and Pardner really did his part to make it special for Senior, Samantha Dreisbach. Dreiscbach stated, "When I first arrived at the 2019 Homecoming dance, I was upset to see that barely anyone was dancing, until my friend and I spotted Jahrez on the dance floor." Pardner's presence is so warm and kind. She continues, "We immediately knew who he was, because he's the kind student who waves at everyone in the hallways. He waved at us and we ran over to dance with him. Dancing with him made my senior year Homecoming so great, and I'll truly never forget it." 
Pardner's presence has won over the hearts of many students and faculty at Lake Shore. Senior, Teanna Johnson, has had the pleasure of getting to know Pardner through Senior Leadership class. Johnson says, "I believe that Jahrez is the sweetest young man. He knows how to make you feel loved without even having to speak. He is the purest soul to walk the halls of Lake Shore." 
Pardner makes it his mission to wave at everyone in the hallway every single day. He brightens up the lives of many without even knowing it through this small act of kindness. If you can try to emulate one being that walks the halls of Lake Shore, you should make it your goal to be a little more like Jahrez Pardner every day.